ClickFlow vs Semrush: The Best Tool for Ranking Your Content
[Free Consultation] Are you spending money on advertising but not getting the results you want? Are you looking for more sales and leads but have no idea where or how to start? Get help from our world-class marketing experts in a free consultation call.
Click Here To Schedule Your Free Consultation Now
ClickFlow vs Semrush — which is the best tool to help you rank your content? Wondering if you really need a tool to do that? Read on to find out the answers to these two questions!
With so many businesses vying for the attention of the same target audiences, it can be hard to get a leg up on the competition and reach the people you want to.
Over the past five years or so, ranking on Google has been getting harder and harder: There are only ten search results per page, and only 0.78% of searchers will click on a link from the second page of Google.
This means that if you don't get one of the ten slots on the coveted first page of Google for the keyword you're targeting, you're essentially dead in the water for that keyword.
So what can you do to give yourself the best shot possible?
Use the best SEO tools. As the SEO competition has heated up, dozens of products have come to the rescue. With advanced features like predictive AI, split-testing, etc., using the right tools can give you that much-needed edge to beat your competitors.
Semrush is a popular tool, but there are many excellent competitors, and ClickFlow is one such Semrush alternative.
In this guide, we'll compare ClickFlow vs Semrush to contrast their features and give you a better idea of which tool is best for your business.
What Are ClickFlow and Semrush Made For?
Both ClickFlow and Semrush are designed to help businesses get to the top of the Google search engine results pages (SERPs), but the two tools go about this in vastly different ways.
On the one hand, ClickFlow is built around content experimentation: Users can use it to improve their new and existing blog posts by using the targeted keyword suggestions feature, test various page elements, and tell you when existing content is slipping from the top pages of the SERPs.
Semrush's feature set, however, is built almost entirely around keyword research, competitor analysis, and other types of SEO and marketing analytics. There is very little overlap in features between Semrush and ClickFlow, with one or two exceptions.
As a result, ClickFlow and Semrush can actually be used in tandem at different points in the SEO process:
You can use Semrush to plan your content based on its in-depth keyword and competitor analytics.
And then you can use ClickFlow to fine tune your content before and after you publish it, monitor any changes to your ranking, and track your most important keyword rankings over time.
Related Content:
* What Is Content Optimization? (And How to Ace It!)
* 3 New ClickFlow Features to Outrank Your Competitor's Content Strategy
* How I Used ClickFlow to Easily Increase Organic Clicks by 327% [Case Study]

What Do ClickFlow and Semrush Have in Common?
Overall, there is only one feature that's shared by both ClickFlow and Semrush: the content editor.
ClickFlow calls this the "Content Editor":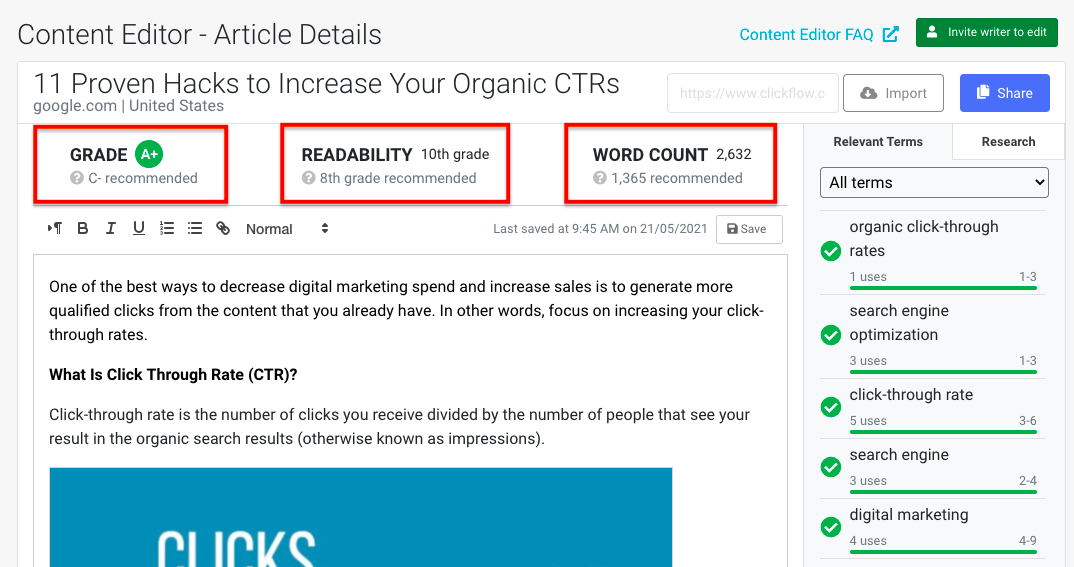 And Semrush uses the term "Writing Assistant":
Still, the two features perform roughly the same function – suggesting the right keywords and grading your content.
Essentially, you paste in your writing or write directly in the tool, they tell you which additional keywords to include, and they also provide you with some metrics that you can use to judge your content.
Specifically, they give you an overall grade that predicts how well your content will rank on Google, a readability score, which tells you how difficult your content is to read, and a word count.
Want to grow your organic traffic by 20-100%? We built ClickFlow, a suite of SEO tools designed to increase your organic rankings and scale qualified traffic for your website. Click here to learn more and get started.
How Do ClickFlow and Semrush Differ?
The similarities pretty much end there, though. As we mentioned earlier, Semrush and ClickFlow serve almost entirely different purposes. ClickFlow can be thought of more as a content optimization tool, whereas Semrush is much more focused on research.
ClickFlow is described as an "SEO experimentation tool" (and, more specifically, a content experimentation tool) and Semrush is described as a solution for "SEO, PPC, content, social media and competitive research." So, not only do they approach things differently, but they each have different scopes.
However, we'll focus on the differences between ClickFlow's Content Editor and Semrush's Writing Assistant, as these are the two tools you'll want to look at closely if you're debating whether ClickFlow is a good alternative to Semrush.
The first difference between the two is that Semrush's writing assistant is only a Google Docs plugin, while ClickFlow's content editor runs as both a web app and a Google Docs add-on (first-time users would click on "Get add-ons" and simply type "ClickFlow" to install it):

In addition, ClickFlow goes more in-depth with its analytics than Semrush does. For the most part, Semrush will suggest only a few keywords to include, whereas ClickFlow will not only suggest keywords but will also include how often each one should ideally be used. To make things even easier, it will keep track of how many times you've used it so that you don't have to find them and count them up.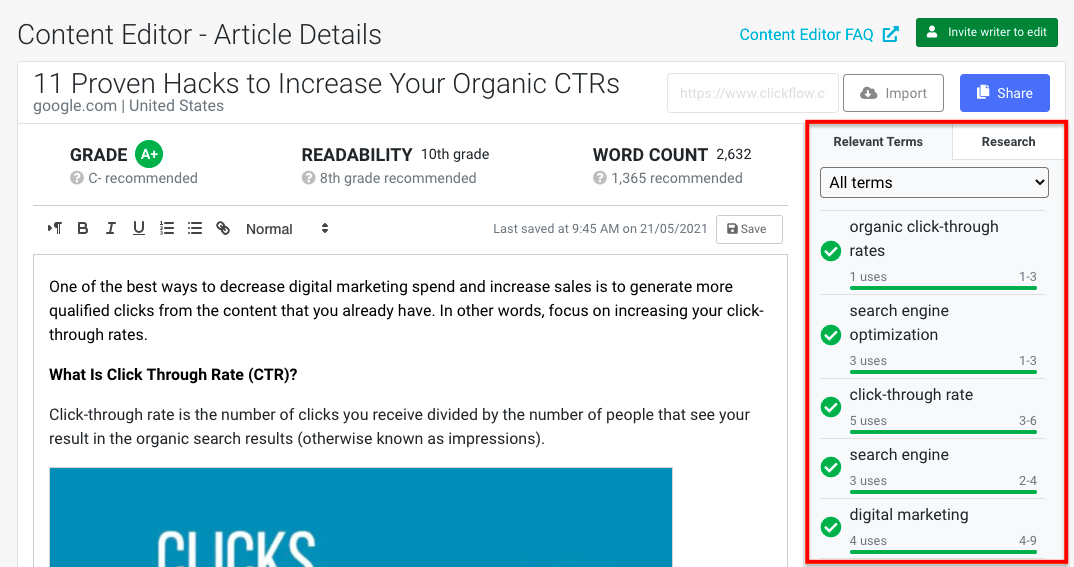 As you work on your content, Semrush provides a unique, circular graph that has four "corners:" readability, SEO, originality, tone of voice.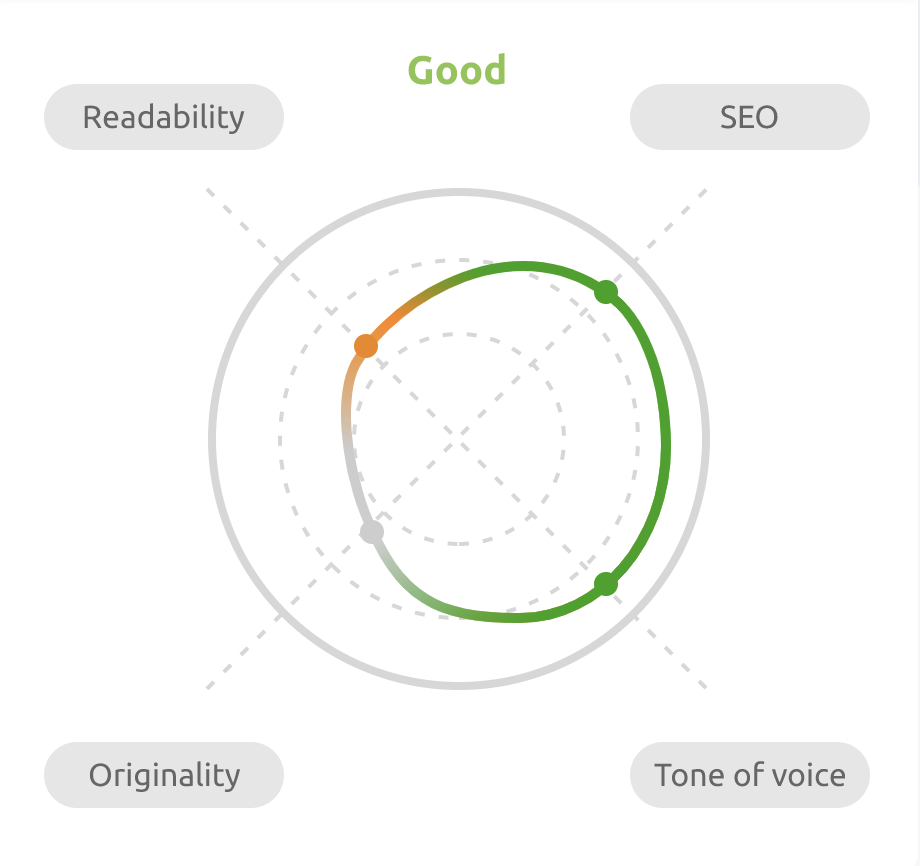 As you progress on your article, Semrush will update this graph so you can get a better idea of what's working and what areas could use some improvement, with the aim of getting a green, perfect circle.
Semrush also provides information about how your tone of voice comes across with its Tone of Voice tool, with most to least formal, and which sentences may need adjusting to keep the voice consistent throughout: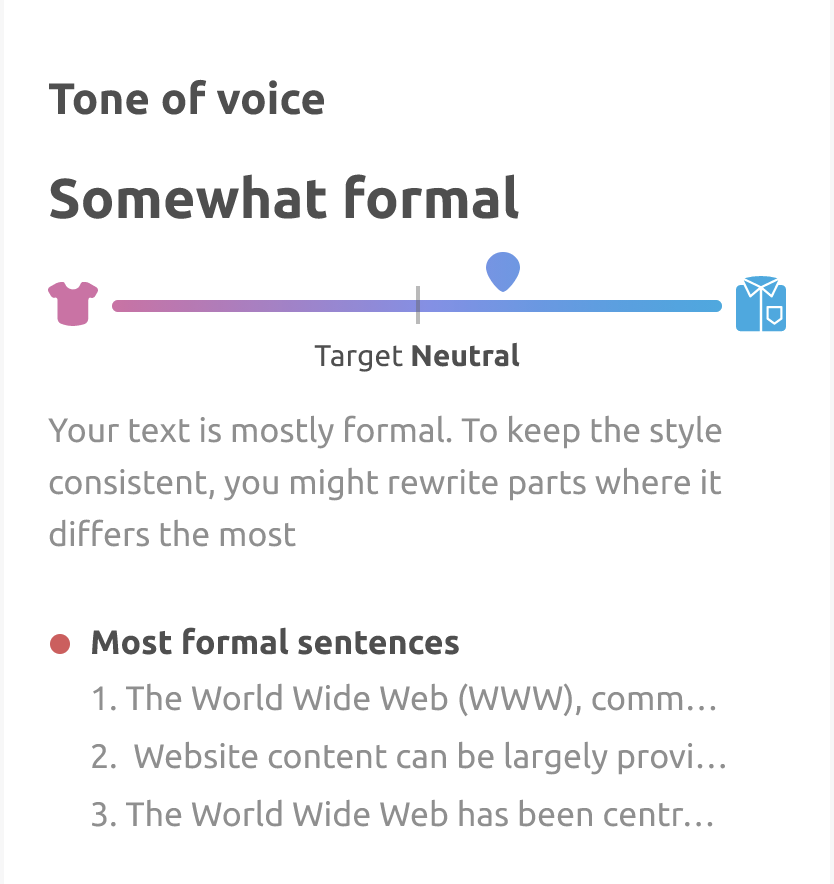 Finally, Semrush offers a plagiarism checker that can tell whether the content you've written is significantly similar to another piece of web content, which could hurt your position on the SERPs (not to mention get you an angry email from the original writer):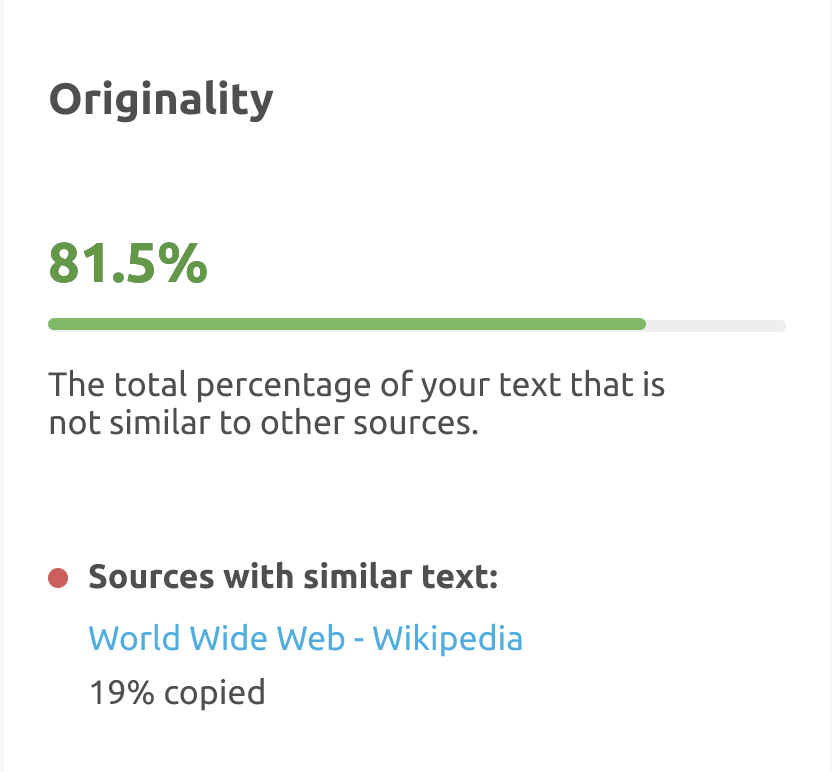 Although ClickFlow doesn't have these last three features, it makes up for them with a more in-depth keyword suggestion tool that provides not only the target keywords (and more of them, at that), but also how many times you should be using it for the full effect. It also has a "Research" tab, which provides the "People Also Ask" questions found in Google's SERPs and make for good headers: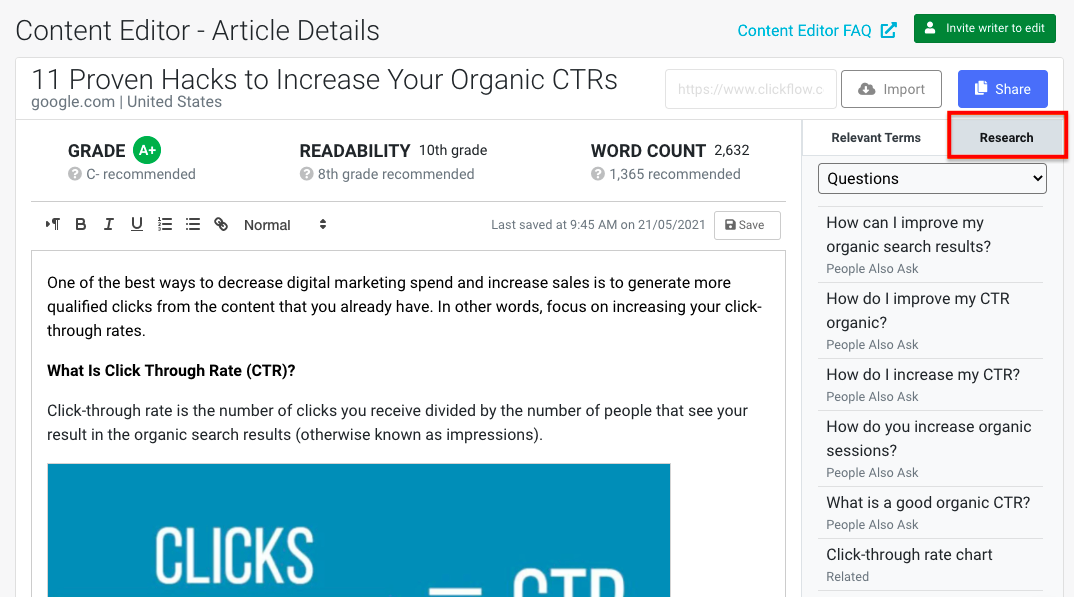 Additionally, ClickFlow's content optimization features aren't solely limited to the content editor. In fact, you can use ClickFlow to split test titles, meta descriptions, and other page elements: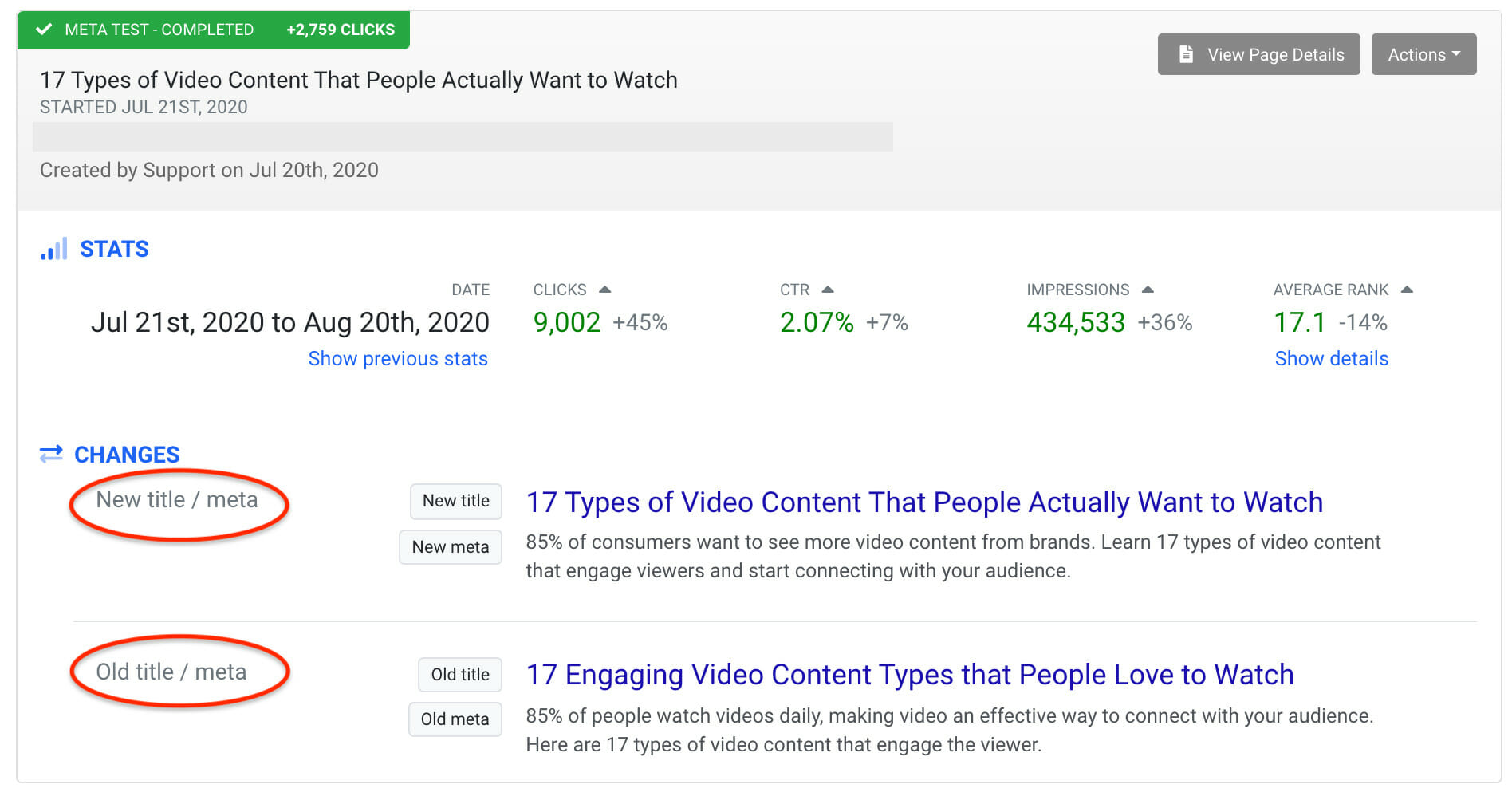 These in-depth testing capabilities are what give ClickFlow the title of "SEO Experimentation" tool.
Finally, when it comes to research, ClickFlow may not have as many tools as Semrush does, but it does have a few unique ones.
To start, ClickFlow offers a Content Decay tool, which allows you to see which of your content pieces are slipping in the SERPs. This gives you the opportunity to fix them up before they slip off the first page and into oblivion. This 2-minute video gives you a quick demonstration:
As mentioned above, ClickFlow provides keyword tracking, which allows you to see how you are ranking for your top keywords over time, plus the "People Also Ask" feature within the content editor. 
Want to grow your organic traffic by 20-100%? We built ClickFlow, a suite of SEO tools designed to increase your organic rankings and scale qualified traffic for your website. Click here to learn more and get started.
Conclusion
Now that this Semrush vs ClickFlow comparison is done, which one is the right solution?
For the most part, ClickFlow and Semrush have features that are aimed at different parts of the content marketing process, but overall, it's easy to see why ClickFlow is the best Semrush alternative.
Semrush is more geared towards SEO research, with just a few content optimization features tacked on. ClickFlow is developed entirely to help businesses optimize their content and climb the SERP rankings.
Generally, ClickFlow will be most useful to businesses that already have a strong content program and are looking to fine tune both their library of existing content as well as their upcoming content.
Because of these differences, ClickFlow and Semrush can complement each other well: You can use Semrush to find targeted keyword suggestions and then open up ClickFlow to fine tune that content both before and after it's posted.
Even though Semrush does have some content optimization features as well, they are not as well-developed as ClickFlow's, making ClickFlow the better choice when it comes to taking your content itself to the next level.
---
Related Content:
* ClickFlow as a RankScience Alternative (for SEO Testing)
* ClickFlow as a Clearscope Alternative
* Why You Should Update Content – Or Risk Losing The Traffic You Have
* B2B SEO: How to Rank Your Business Website Higher in Search
* What Is Content Decay and How It Affects Your SEO
* What Is Content Optimization? (And How to Ace It!)
* 10 Effective SEO Techniques to Drive Organic Traffic in 2022
* 5 Tools to Create SEO-Friendly Content Step-by-Step